Lucy Greco - UC Berkeley Web Access & Hadi Rangin - University of Washington ATS
The largest adoption of cloud services are those SaaS (Software As A Service) tools we all use-- from AirTable to Zoom there are literally hundreds of options. When picking a tool it's important to consider accessibility and how your choice will affect the community. Lucy and Hadi will discuss how to choose cloud tools, how your choices influence inclusion -- and help bring alive what the user experience can be like for people with disabilities. Lucy and Hadi have both done a lot of work influencing many cloud service providers and will talk about how partnerships have moved the ball closer to a more equitable cloud.

Through a round table discussion, Lucy and Hadi take on questions and help you create a strategy for a more accessible cloud.
Luisa and Hadi's Presentation
Still Curious?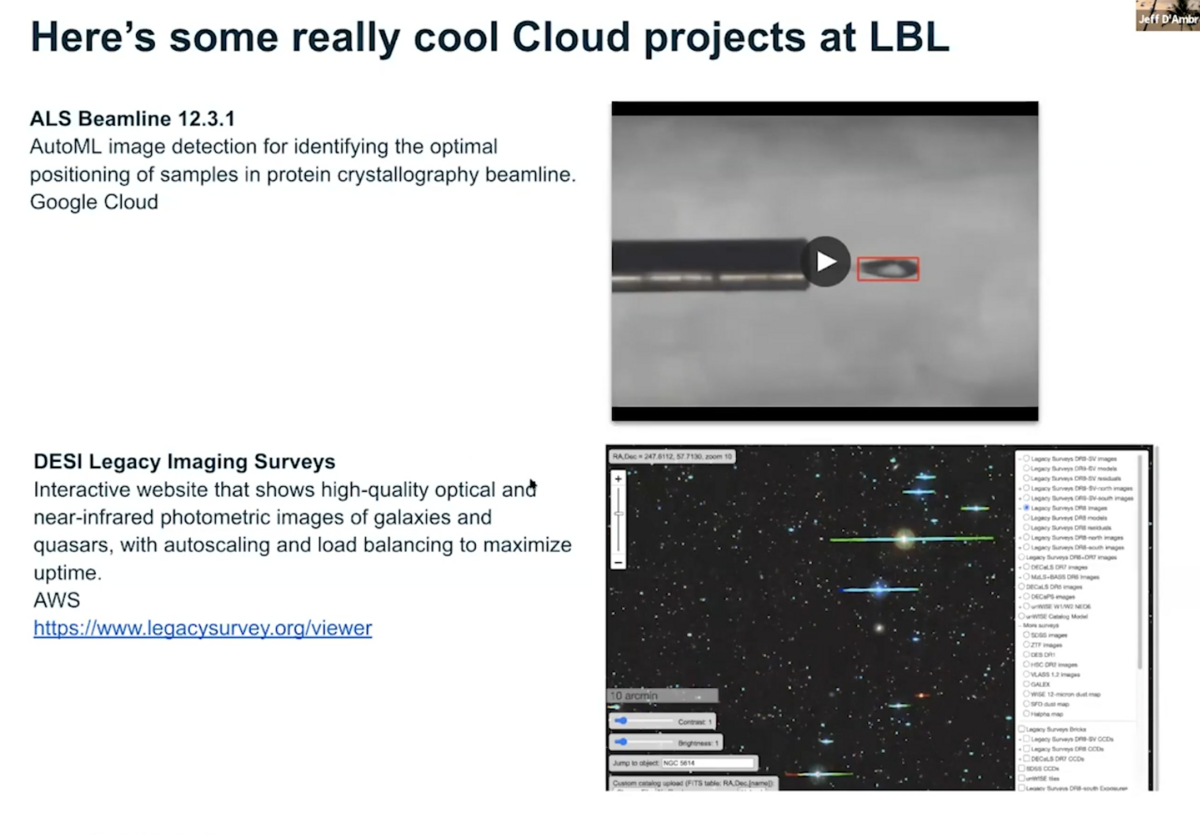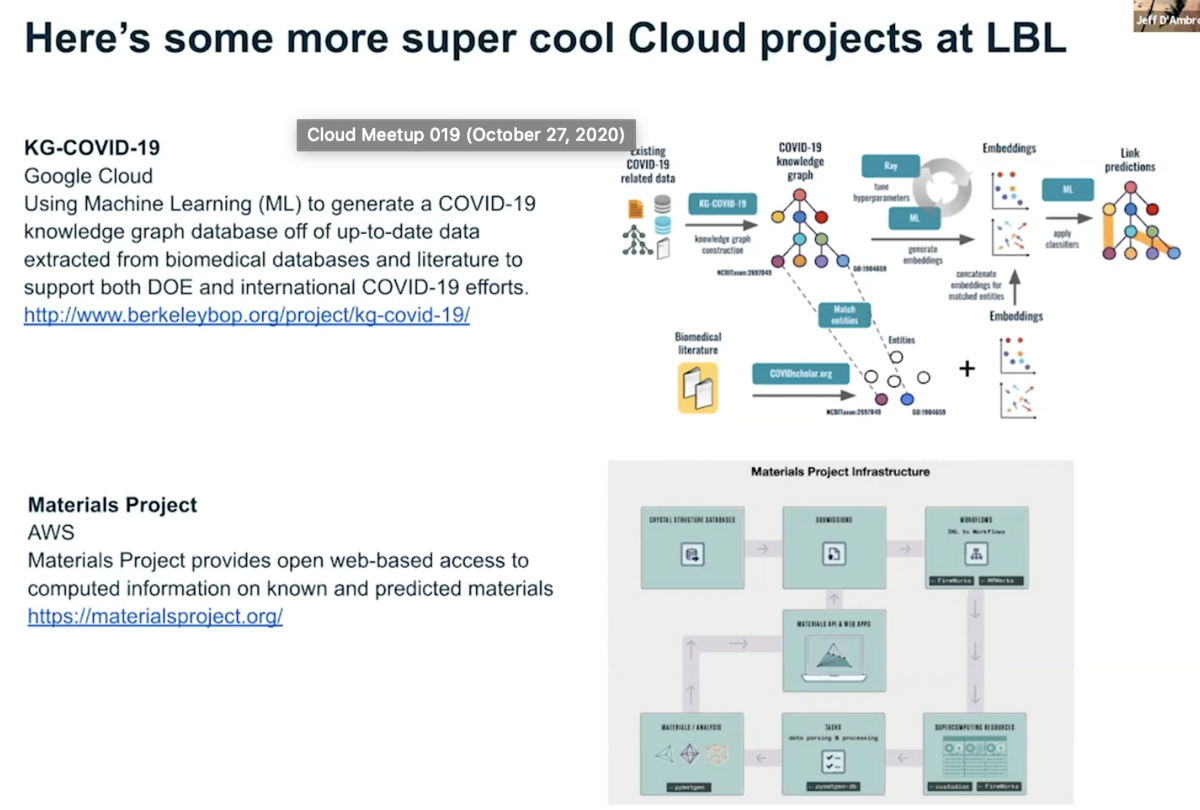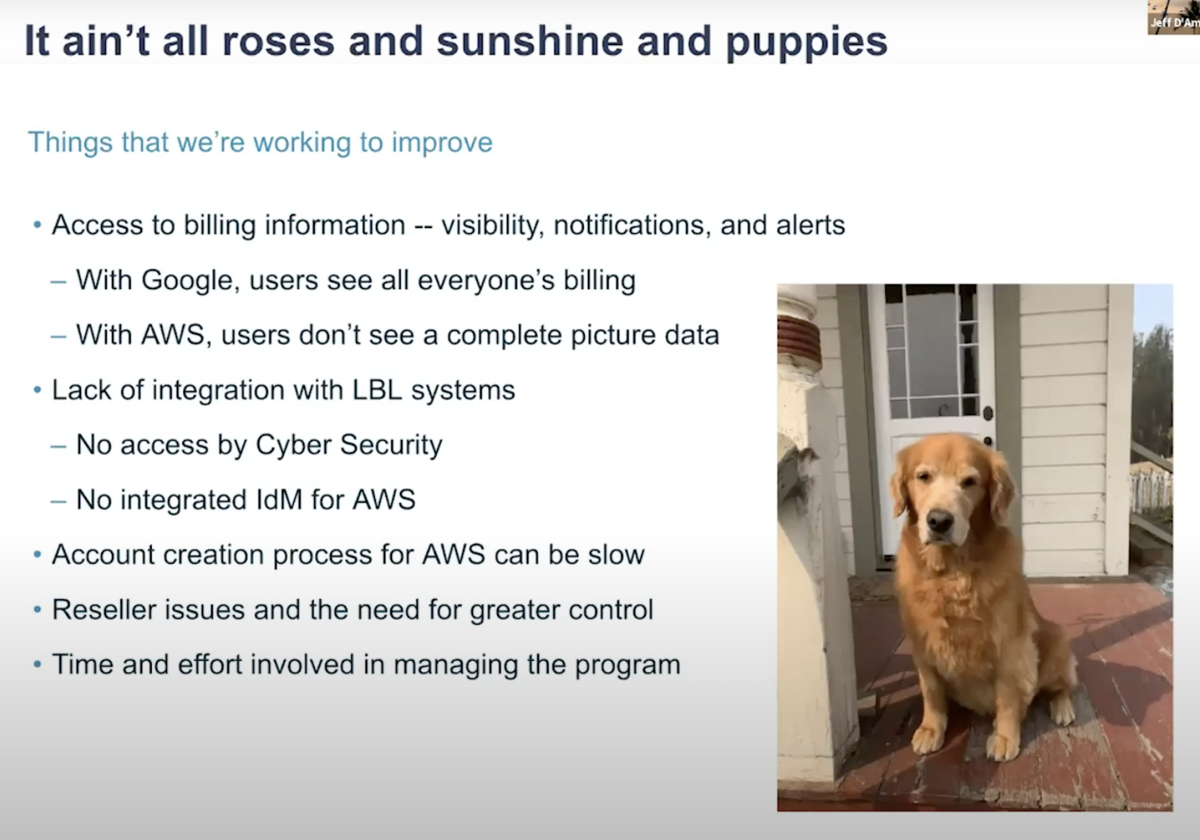 Jeff D'Ambrogia - Lawrence Berkeley Lab
As a Scientific IT Consultant, Jeff presents about how LBL has begun to embrace the cloud. He talks about about LBL's cloud services including their new program with Google. The move from traditional data center computing to the cloud is a big deal up at LBL and Jeff fills us in!
Jeff's Presentation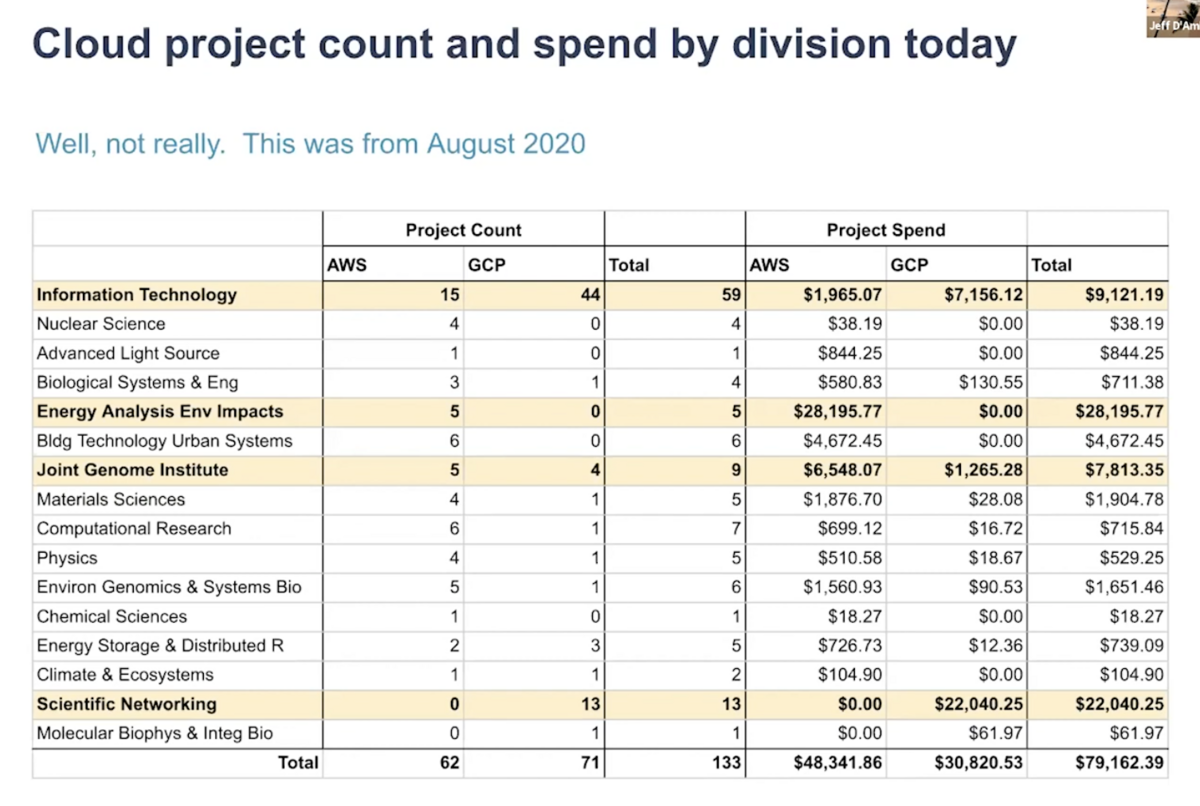 Still curious?